[ART] Orb Logo Image Macro Factory
goos, oozes, & fluids
4 dogs in a trench coat
the cartoon guy
"No expense was spared, an emerald casket, a golden map, a forgotten weapon? But don't even think about going after the riches, the tomb is buried under thousands of tons of concrete!"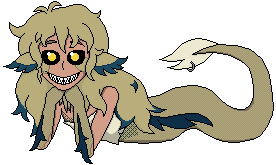 THESE THINGS ARE COLLECTIBLE! THESE
Oh my god. These whip so much ass???
most hated poster on the entire site
one time I downloaded a metallica logo font, possibly as may have been employed here... and it started appearing in other programs. I'd open some website or the daiblo 3 launcher and there'd be lightning bold M's and A's in the middle of words, sometimes all capital letters would be swapped for the lighting bolt version, but more often the extra bold E, T, A, L, I, and C would replace every lowercase version of whatever the regular font was supposed to be...